I love that we can move the headers around in the [table view] but the [list view] defaults to the first field in the app.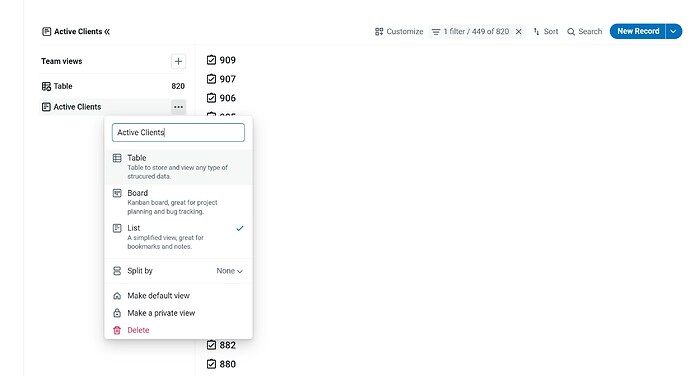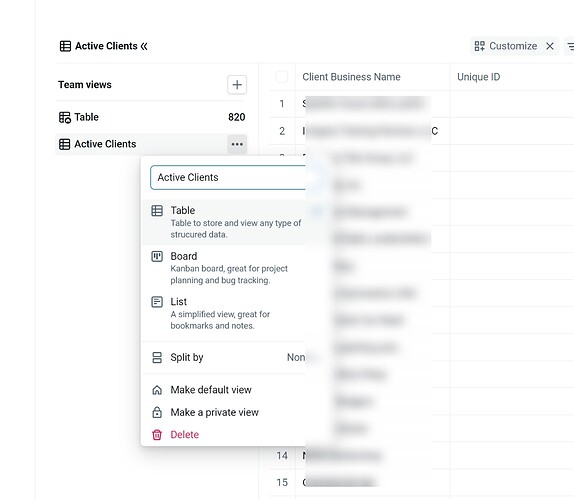 Would it be possible to allow us to:
select a field of our choosing?
default to the first field as notated in the [table view]?
---
Use case:
Most of our apps have a [unique id] as the top field (eg. customer number, production ID, …) Seeing that top field is not of much value. Here is an example of the way our item might be structured.
[ITEM ID]
[CLIENT NAME]
[PROJECT TITLE]
[DETAILS]
[STATUS]