I found two bugs with the editor for the external web page.
when adding a link, I used a # as a placeholder. I was met with the following: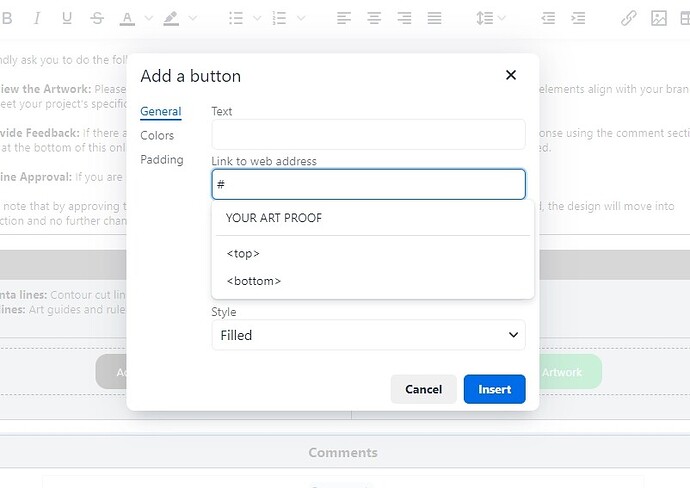 I used #bottom for my link and when testing, on click resulted to a refresh to an error page.
I then inserted and ID on the page but was met with the same issue.
This should be easy to replicate.
---
Second thing I noticed is that <!----> and empty paragraphs are inserted excessively and are needed to be cleared out every time you edit. This may extend to the email editor as well, I did not check.