When trying to add internal CSS tags <style>...</style> in File > Source code in either the "Display a message on a web page" or "Create a PDF" actions editor, the CSS tag is deleted completely. Here is how it happens: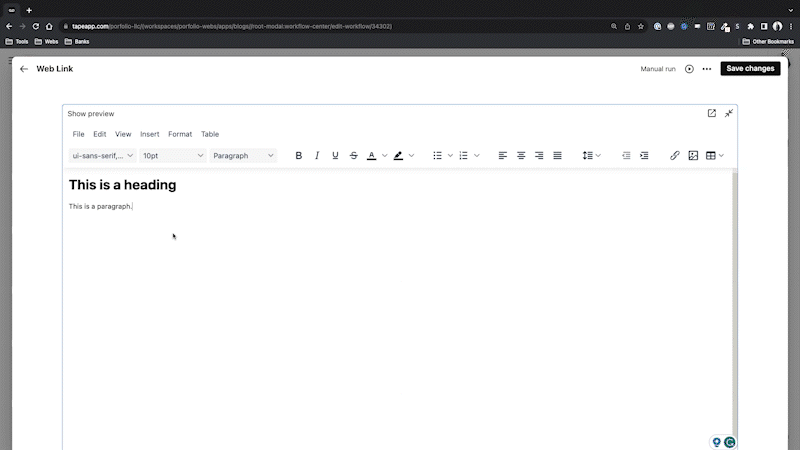 Do note that inline CSS works fine.
QUESTIONS:
How much flexibility do we have over the CSS with the Tape editor? In Globiflow "Display Page flow", we could use internal CSS tags, meaning we could alter the webpage almost entirely.

Does Tape allow private label of the webpage link (from mydomain instead of weblink.tapeapp)?

Can we host our own CSS and index/page files from our website server and use Tape variables on that page? Check "Private Labelling GlobiFlow External Link Flows" to see what I mean.