I'm working on an automation that should take a multi line text field with variables, then replace certain variables with values from the item in Tape and (for now) just want it to make a comment showing the replaced text as a 'fixed' outcome.
For some reason the flow seems to cancel when running fairly often (but not always)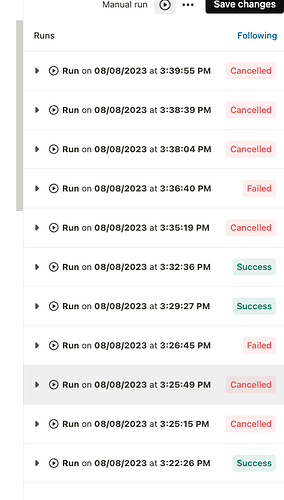 I can't figure out why or what causes this flow to cancel so often but succeed on occasion. Any tips here?