[DE]
Hallo Leute,
wenn ich bei einer Verbindung ein Datensatz auswähle, soll dieser Datensatz für keinen anderen Datensatz Verfügbar sein.
Also eine "N zu 1" Verbindung
Hier sind die Ausgewählten Datensätze


In der gleichen App bloß in einem anderen Datenstz sollten diese denn nicht mehr zu sehen sein.
Siehe hier die Markierten.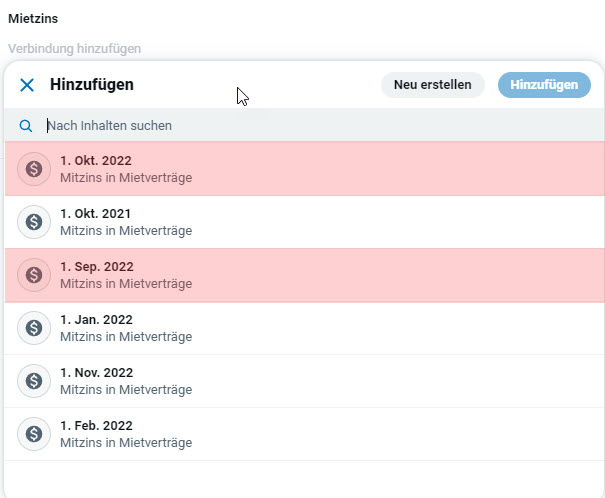 ---
[EN] - Translated with DeepL
Hi guys,
when I select a record in a connection, I don't want this record to be available for any other record.
So a "N to 1" connection
Here are the selected records


In the same app, but in a different datastore, you should not be able to see them.
See here the marked ones.