Tape accepts links in markdown, but not HTML
Comments on external pages accepts links as HTML, but not markdown
What is the best way to work with this limitation.
Note: We are using jotform to receive and push external comments to an item. I don't think that is relevant but I still figured I would mention it.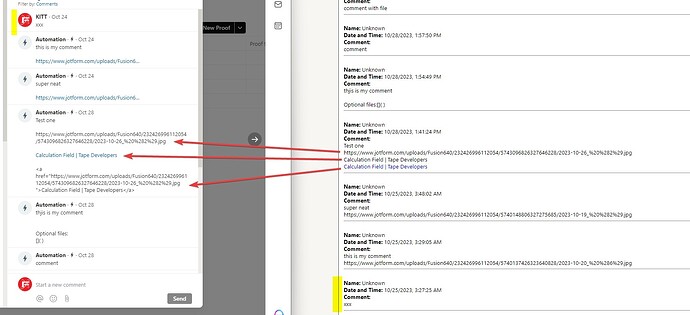 Note: Comments on the external page are displayed in reverse order in this screenshot.