Just use workflow automation to let people know about events.
With automation, a comment is added to the record. Members can follow the record to receive notifications about any updates. This gives members the flexibility to decide if they would like to receive reminders or not.
Personalize the notification schedule according to your specific needs. For example:
· event day, 08:00 am
· 7 days before
· 2 months before
You can choose your own comment text. Personalize the comment text with variables and use ordinal numbers for a professional touch.
Example: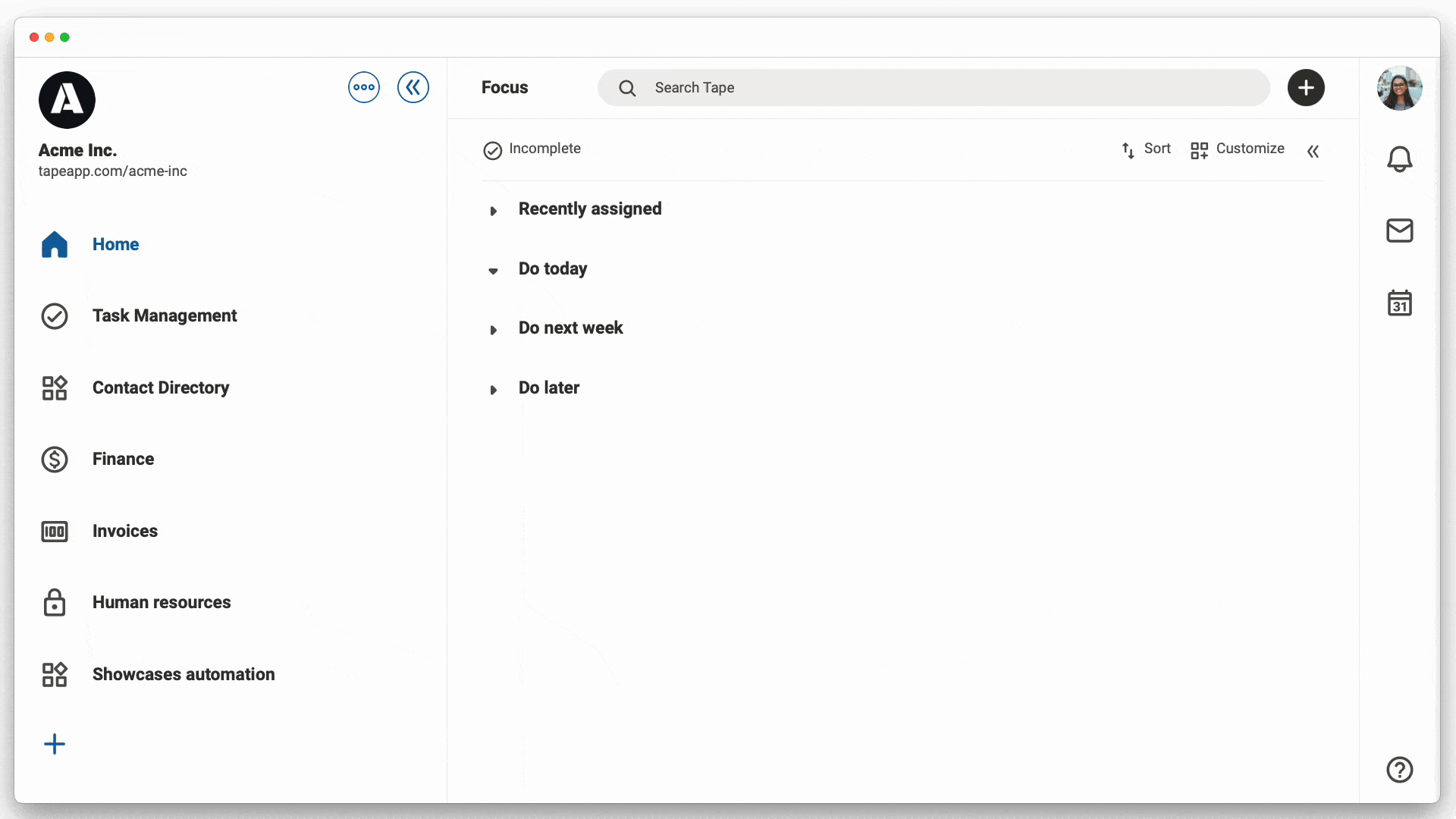 Notification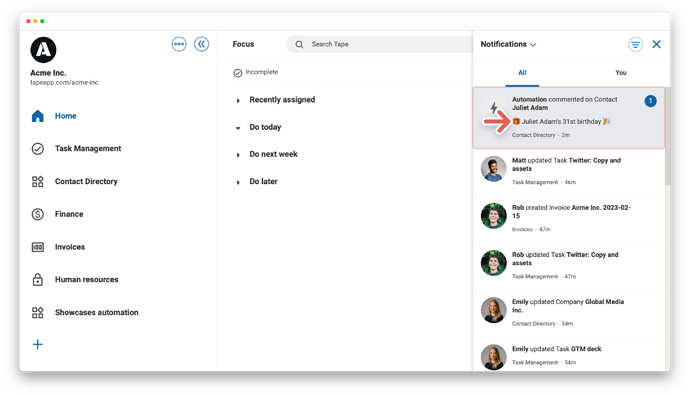 Record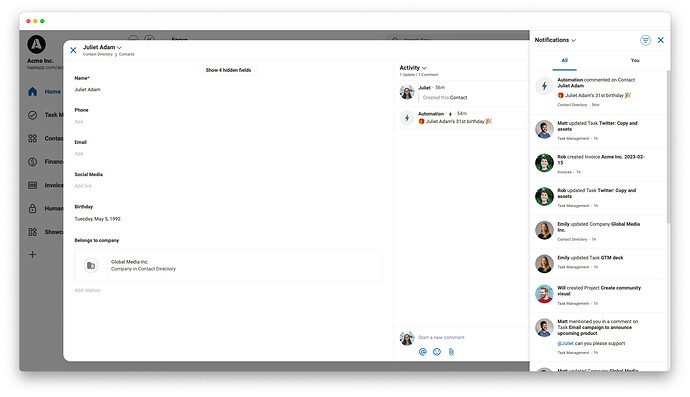 Automation
Duplicate showcase with all automation
Click here birthday reminder
Click the Duplicate button at the top right
Only Tape users will be able to duplicate the showcase

Tape users who click duplicate and are logged into a Tape account will be able to duplicate the showcase in their personal organization
Anyone signing up for a Tape account via "Duplicate" will see an easier, shortened version of the sign-up process, so they can start even faster