Hi there!
Welcome to supercharged workflow automation

We're thrilled to introduce you to this powerful feature of Tape's journey. And we're also pleased to launch a brand new community forum together with you.
We've put together information to help you get the most out of Tape's automations.


---
Starting with WHY
When my co-founders and I started with Tape three years ago, we bet everything on giving a strong community's voice a future home.
We wanted the exciting feeling again - of waiting for a new feature, much like waiting for a pop star's new album. The feeling of getting nervous when using released features, like being on a first date. Having this feeling goes way beyond simply using software to solve problems; it is the feeling of being part of a visionary community, with you "crazy ones" who make it genius.
This community enables a powerful no-code/low-code business platform to be built with new features and innovations designed by the best app creators, workflow automation designers, calculation enthusiasts, and API developers around the world.


How to access Tape's workflow automation
Our workflow automations are easy to find and use because they are natively integrated into the platform of Tape itself:
Sign up for a new or login into an existing Tape organization
Choose your desired workspace and your desired app
Click on the ... app menu next to the app's name and select ⚡ Workflow-Automations - a warm welcome to the automation center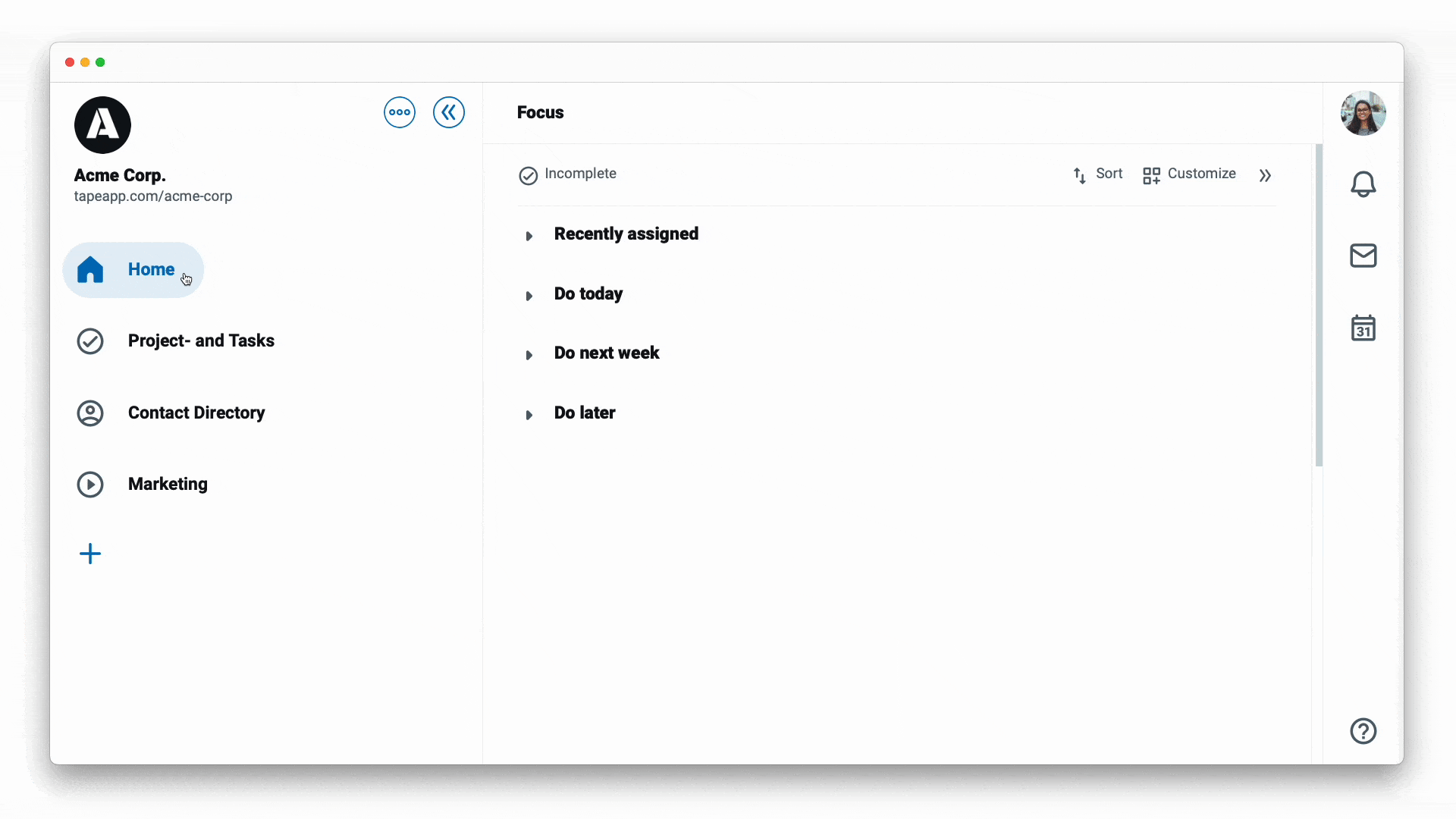 Starting your first run
Once you know where to find the feature workflow automation, it's time to take it for a spin.

How to get started with workflow automation →


Getting showcases
To get a head start, we've created a gallery of showcases that you can duplicate and customize individually based on your needs.

workflow automation showcases →


Make Tape even better - with your feedback
We are continuously shipping new features, but we still have a lot of work to do. At Tape we encourage the feedback and ideas that come from our community. So please share your feedback and suggestions or vote on submitted topics to make Tape even better

Check out more →