Hi Tape Community,
I'm trying to create an automation that takes the text from a multiline text in App Two and copies it to a multiline text in App One. A relation field (to App Two) in App One determines which text to paste.
I want to select more than one related record from App Two and copy all in the multiline text one after the other in App One. My problem is that my Automation is copying all the related, but it only keeps the last related item text. Here is the Automation I created: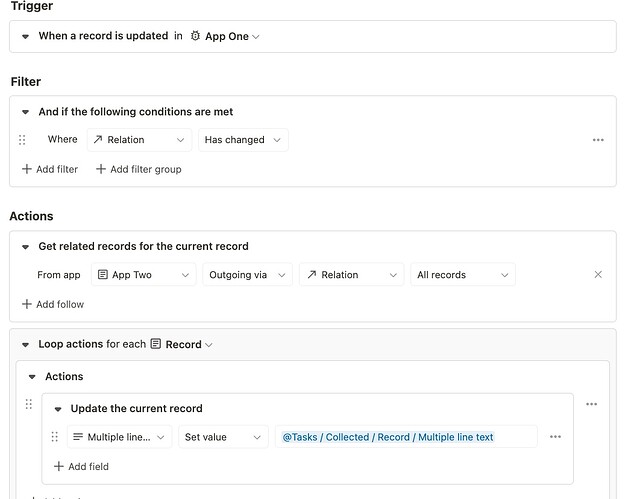 Here is what happens when I run it:
What I'm expecting to get is this: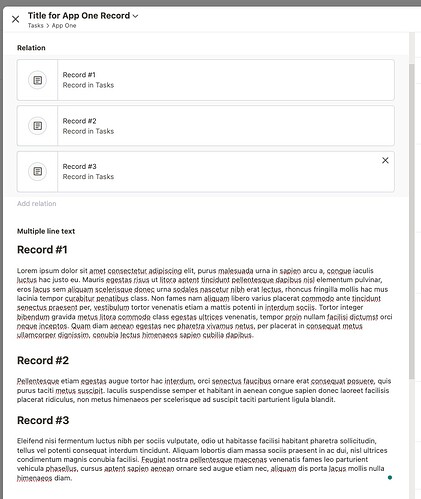 What do I need to modify on the Automation to get the results I'm expecting?