I would love to store different configs in an app (which I already do). To make the App a bit more generic, I would love to store the URL and tokens in seperate records - one for each integration.
However - I can't directly access each records via the "collected…" variables?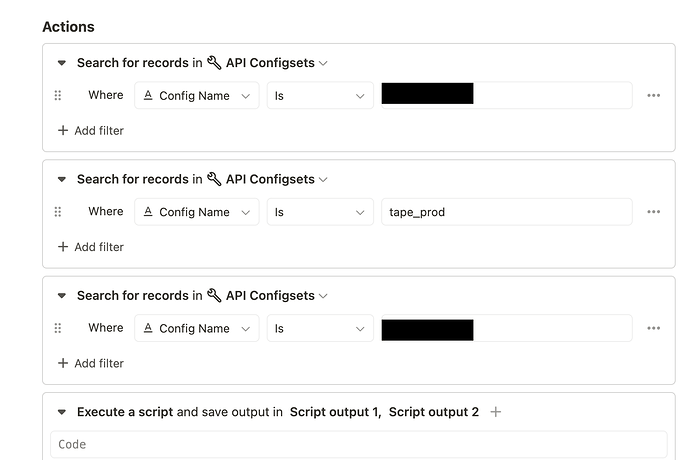 I could imagine, that I could set up up by three times this loop:
1.) Search record
2.) Perform a calculation and retrieve the required data, place them in a local variable
3.) Clear the collected records?
Then its probably easier to stay with a single record, containing all the different fields?