Here is a sample setup:
App A - Has a calculation field that gets an incoming related record URL from App B and shows it on the record. The @All of Record URL is a single-line text field that has the full URL of the related App B record. Here is the formula I used: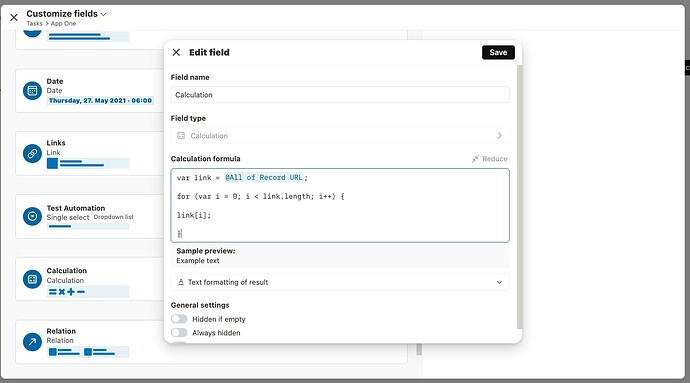 The result is:


App B - Contains a single-line text field with "Record URL" that is generated with automation.
I'm attempting to create an anchor link that, instead of showing the full URL, is a clickable hyperlink with a shorter text. Something like "Edit here".
How can I do that in the calculation field while putting the variable value as the link?