I'm creating a timesheet app for a simple punch-in/out. I created a calculation to calculate the hours worked based on clock-in and clock-out times. Here is the calculation: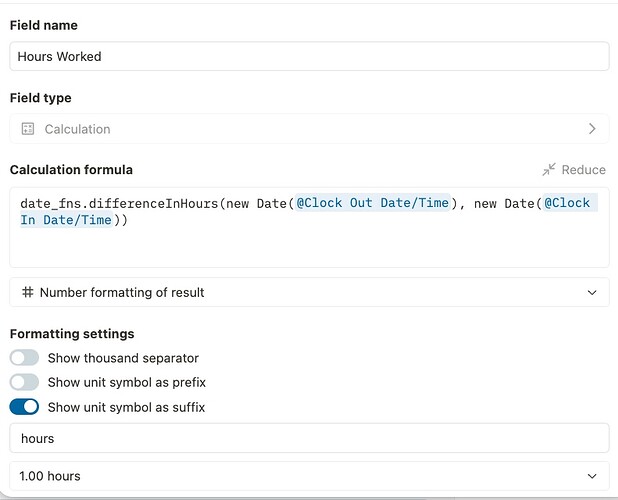 It is somewhat giving me the correct hour results. However, it ignores the decimals. For example: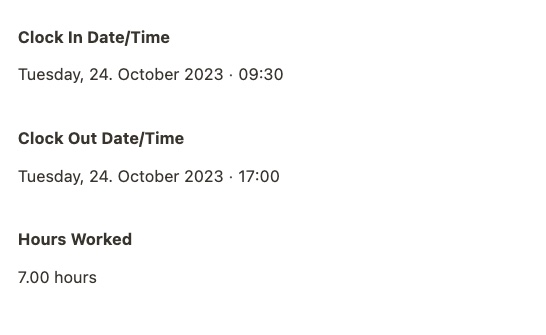 In the picture above, the hours worked should be 7.50 hours, but the calculation only gives me 7.00 hours.
How can I fix this?