I have Covid brain so what am I missing please:
If I generate a 'title' from a number field or the unique ID field and a text field as an example:
@Order + ". " + @Name

I would expect the title field to become something like 1. name which it does in the actual record entry: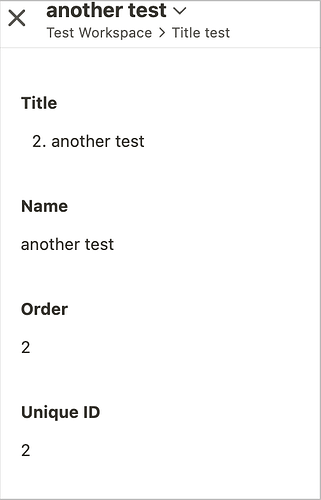 however, in the application view in the table or list, it doesn't display the number:


now just to add to my confusion on a slightly more complicated name which pulls a number from a related record:
@All of Order[0] + "." + @Order + " " + @Name

this works as I would expect:


Can anyone tell me what I am missing, please?