I searched and did not see this mentioned before so I apologize if it has been mentioned already.
I love the workflow and all the power it brings.
I do forsee a management issue as we start to build things out.
The cards are large and ~6-9 of them are going to fit on my screen at a time.
Also, I cannot reorder them.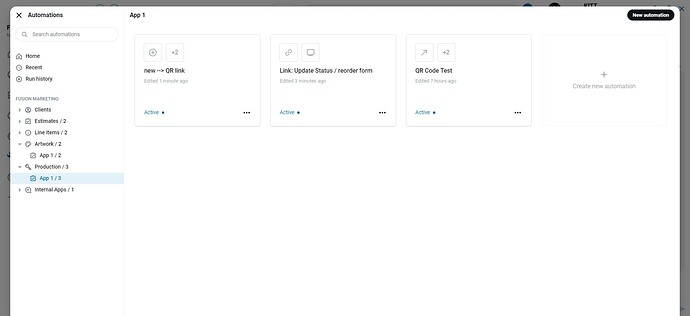 I perpose the ability to switch to a list view.
This is better in my opinion because we can set the items up in a way that they are executed.
Example:
Previously, we had set them up with a naming system to keep everything in working order.

A list would be a great addition for a UX foundation.
Maybe format the layout like you do the items in the apps?
If a list is out of reach, smaller cards would be a good start.
But who am I kidding - if you never make another update Tape would still blow every other product out the water!