I encountered an issue with a calculation to generate titles automatically. Here it is: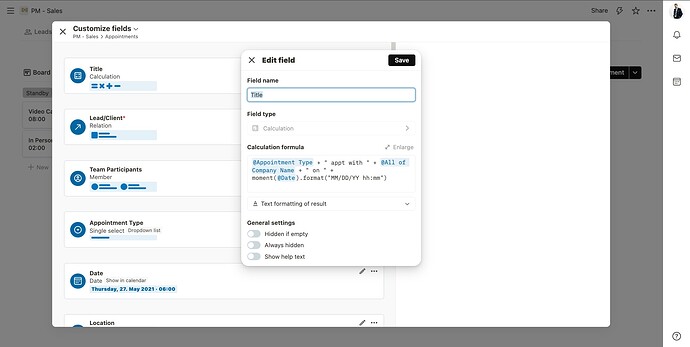 As you can see, it is a very straightforward calculation. However, the time/hour does not match the calculation field. In the example below, the Date field says 16:00 (4:00 PM), but the title says 08:00.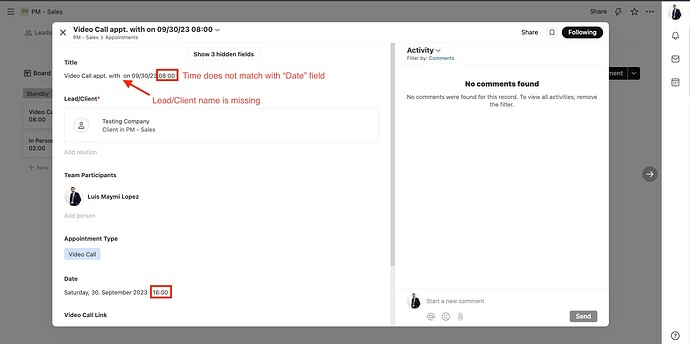 Also, there is another issue that is not showing the @All of Company Name in the title.
What am I doing wrong?