We need to build a flow in App A that checks for related items from App B, then takes an action in App B only if the status of the collected item in App B = Open.
For some reason, the flow fails anytime we use a filter within the 'Get related records for the current record' action of our flow.
See screenshot example below: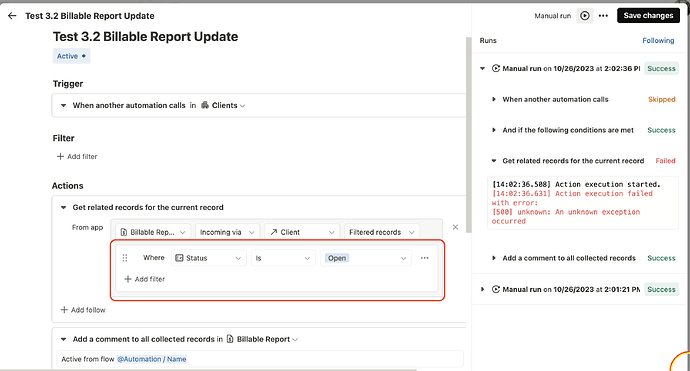 Without that filter, it does fine to get related and take action on each one…but the filter is a critical piece for the desired flow and it just tells us the unhelpful error message of "Action execution failed with error: [500] unknown: An unknown exception occurred"
Any ideas how to fix this flow so it works properly?