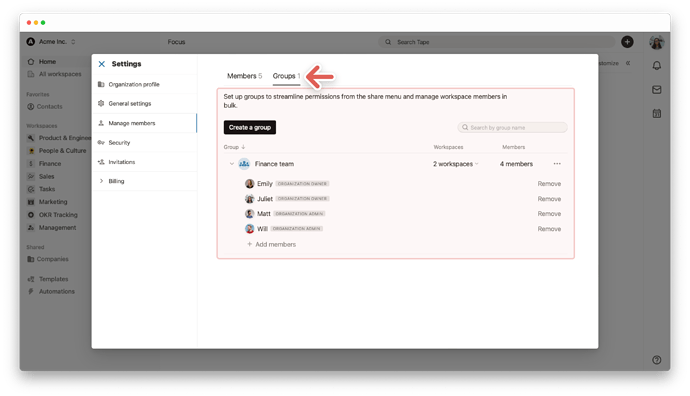 Managing access to information within a company is crucial, considering employees' varying roles and responsibilities. Tape's permissions adapt to evolving needs, allowing different levels of access based on individuals' requirements.
Permission groups allow you to organize people into categories based on their roles or departments. This makes it easy to give a specific level of access to a group of people all at once.
Learn more about groups →
PS: Beta rollout of the new features will be done organization, one by one. If you don't see specific features, no worries! New features are on their way in the next few weeks. Can't wait? Contact us, and we might prioritize your team.
Wanna know what else is new in june? Click for more insights →