The Home page in the automation center gives you a great overview of important automation stats and live information. The graphs and visualizations let you quickly zoom out to instantly identify potential blockers and see what you've already achieved.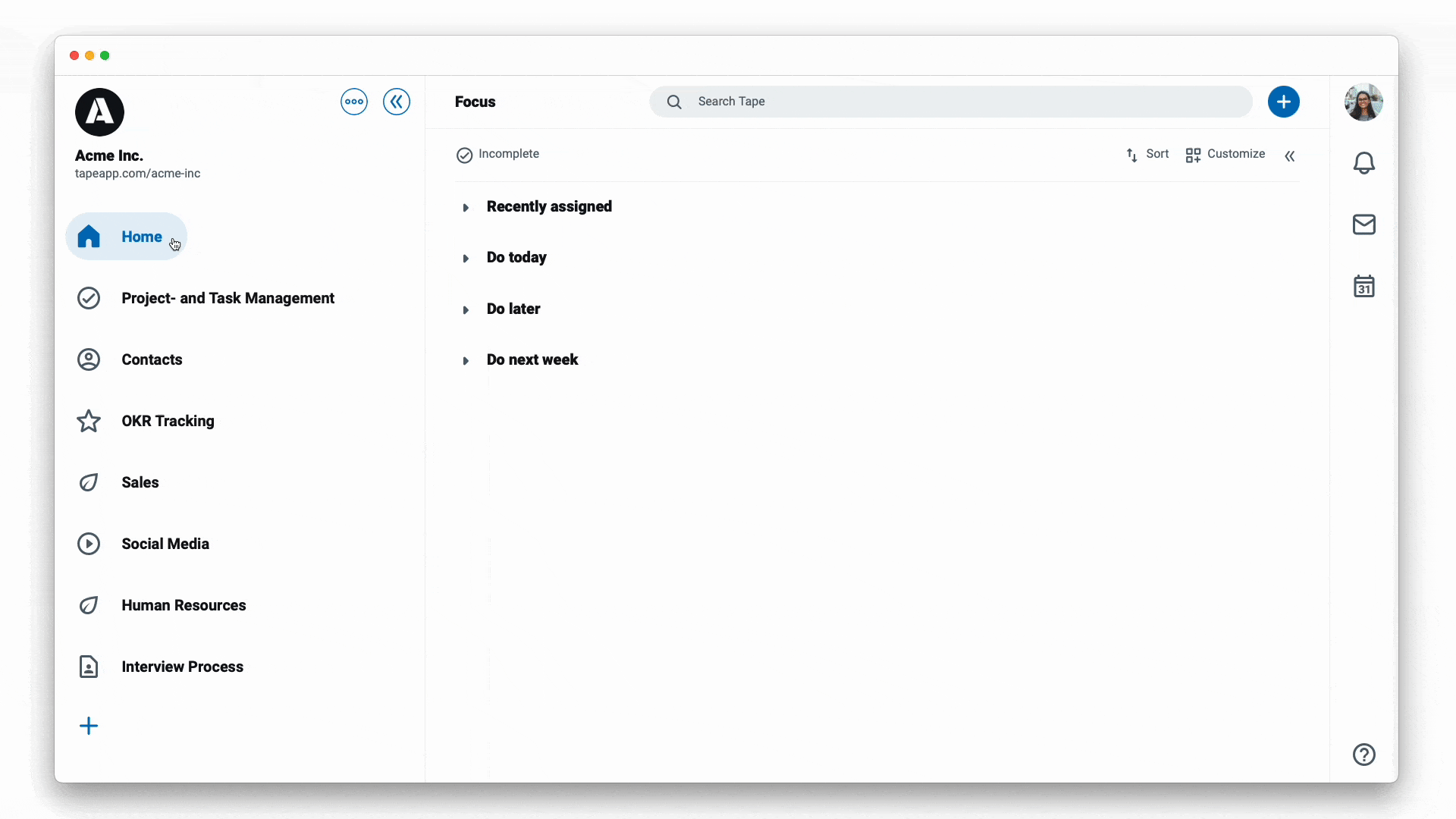 Go to an app
Click on the ... menu next to the app name
Tap on Workflow automation
Click on Home
Home page: a tour
The charts will auto-populate when you first land on the tab and will automatically update every time you visit the tab or refresh the page, so you know the information is always up to date.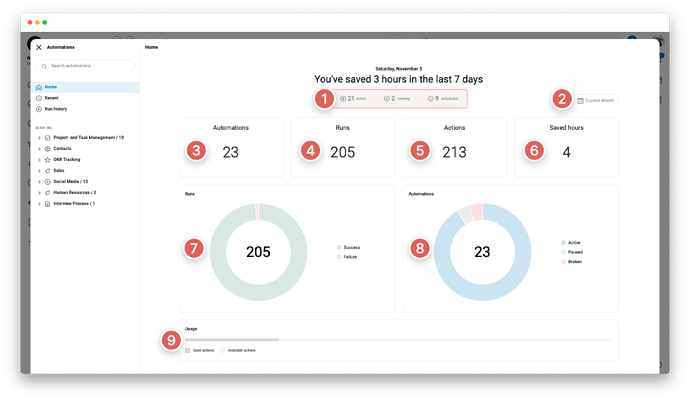 The current status of your automation

Switch between the current or last month's data

Count of automation

Runs this month

Actions this month

Saved hours this month

Details of runs this month

Details of the current automation

Usage of actions this month across your organization


An action is counted every time an automation successfully completes an action for you.


Stay in the loop by tracking all automation runs in one place, learn more about the global run history →