Here is a quick guide to connect your Google business account email to Tape's Action · Send email · Workflow Automation SMTP.
Enable 2-Step Verification

On the 2-Step verification page, scroll down to "App Passwords,", create a new app-specific password (type any app name you want), and copy the generated password.

Go to Tape automation and create automation with the "Send an Email" action. Then click "Show More" > Account > Add account. Here is what you need to input:
Username: your-google-email@domain.com
Password: Copy the generated password from step 3 here.
Server Address: smtp.gmail.com
Server Port: 465
Encryption: SSL/TLS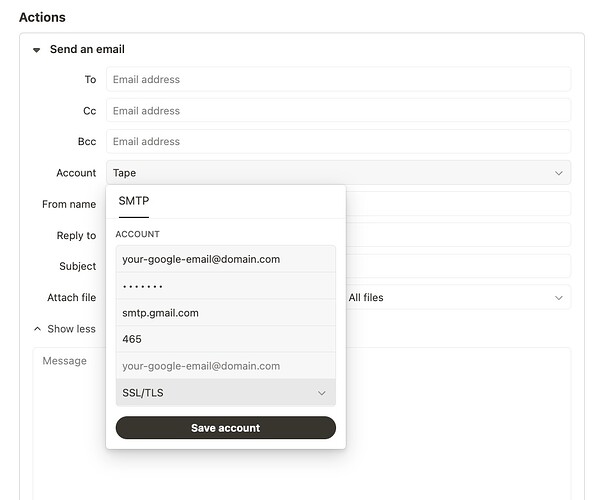 After doing this, you should have successfully connected your Gmail with Tape email automation. If you go to your Gmail Sent folder, you should see any messages sent via Tape automation.