I would appreciate the ability to limit email and phone to only one entry.
Not sure if this is a simple request but if it is I would be a fan.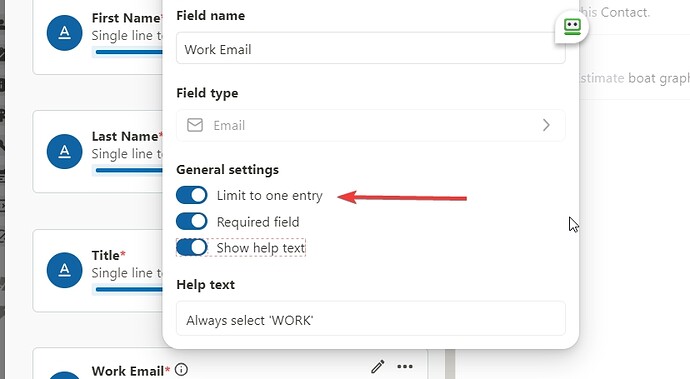 Use case:
We use the email and phone entries for facilitating project and sending emails. I do not want my team to add multiple entries thinking that emails will be sent to anything except the first 'WORK' email.
Thoughts?