An incredibly useful feature on Tape will be the option to Lock Individual fields on the records.
Something like this: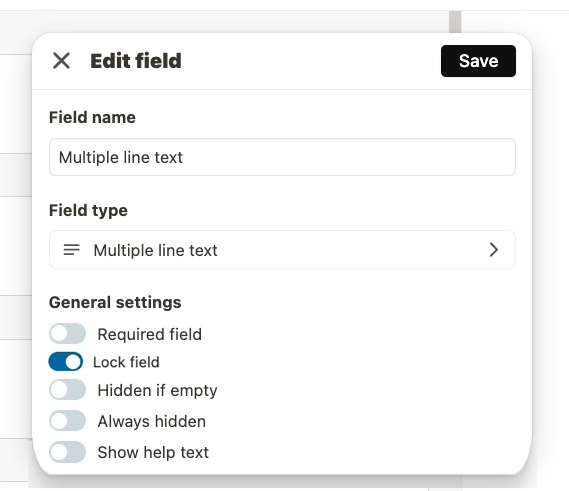 Any locked fields should only be edited via automation, which will prevent accidental edits from people with access to the records. We should be able to lock any and all field types.
Additionally, it would be amazing if we could lock the fields via workflow automation after certain conditions happen.
For example, you have a Contracts app with a text field (with the content of the contract), a Client field (Related), an Effective date, and a Status. When the Status changes to "Contract Accepted and Signed," then the automation will lock all fields.