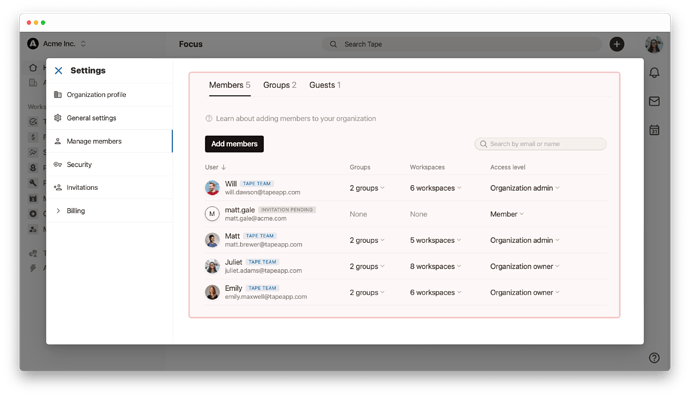 A little quality-of-life update: introducing the new user management.
Add members
Group membership listing
Track workspace access
Assign organization access levels
Managing members through filtering and searching
Learn more about to manage members, admins, guests & groups →
PS: Beta rollout of the new features will be done organization, one by one. If you don't see specific features, no worries! New features are on their way in the next few weeks. Can't wait? Contact us, and we might prioritize your team.
Wanna know what else is new in june? Click for more insights →