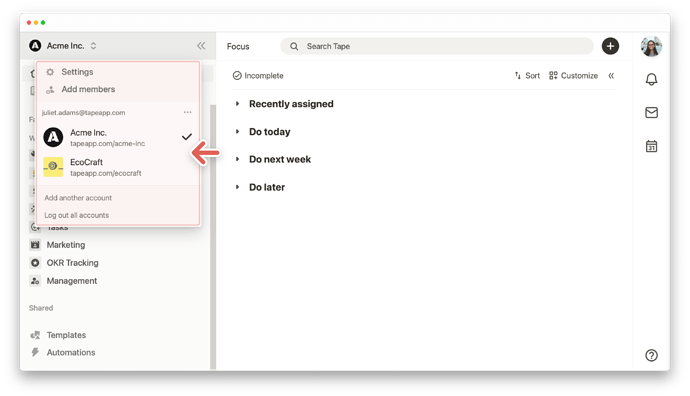 When you're new to Tape, it's a good idea to start with just one organization. But once you get the hang of it and start using Tape for different things with different groups, it's cool to create multiple organizations to keep your content organized and separate.
From now on, you can switch between organizations very easily. Just click on the name of the current organization at the top of your left sidebar. Select the one you want to jump to. Voilà!
Learn more about Tape's new sidebar →
PS: Beta rollout of the new features will be done organization, one by one. If you don't see specific features, no worries! New features are on their way in the next few weeks. Can't wait? Contact us, and we might prioritize your team.
Wanna know what else is new in june? Click for more insights →