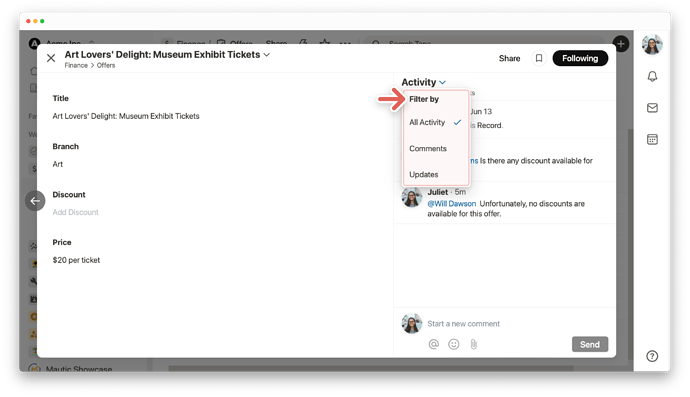 By default, all activities on your records will be shown.
You can filter your record activities by:
All activity: See all comments and updates
Comments: See only comments
Updates: See only updates on field values made to this record
Starting now, Tape remembers the last setting you choose for your activity filter. This means that if you change your activity filter to, for example, 'comments,' it will stay that way until you decide to change the filter again, even if you open other records.
When you open a record through a notification, all activities are automatically displayed. However, this does not affect your filter settings; it simply enables you to view all information without modifying the filter.
More and more users are asking for this feature, especially with the use of many automation that can generates numerous updates on records. With this change, each user has the opportunity to customize their own preferences.
Learn more about record activities →