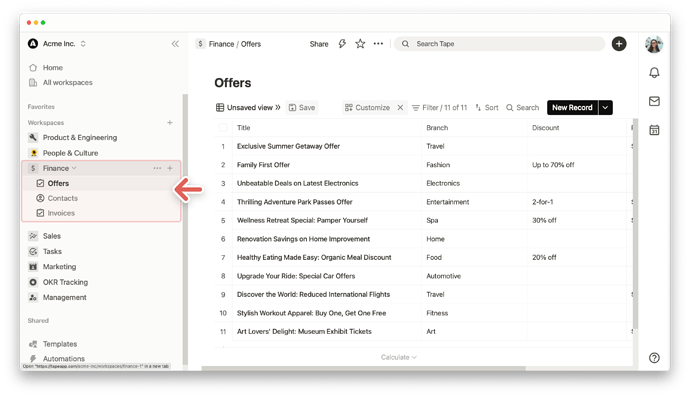 From today, apps can be displayed in your left sidebar, making it simple to hide or expand the workspace and scroll through the apps. This feature can be a significant improvement for navigating workspaces with multiple apps.
For sure, you still have the option to navigate between different apps by using the app tab bar if that's more your style. The magic is in your hands - choose what works best for you.
Learn more about open an app from the sidebar →
PS: Beta rollout of the new features will be done organization, one by one. If you don't see specific features, no worries! New features are on their way in the next few weeks. Can't wait? Contact us, and we might prioritize your team.
Wanna know what else is new in june? Click for more insights →