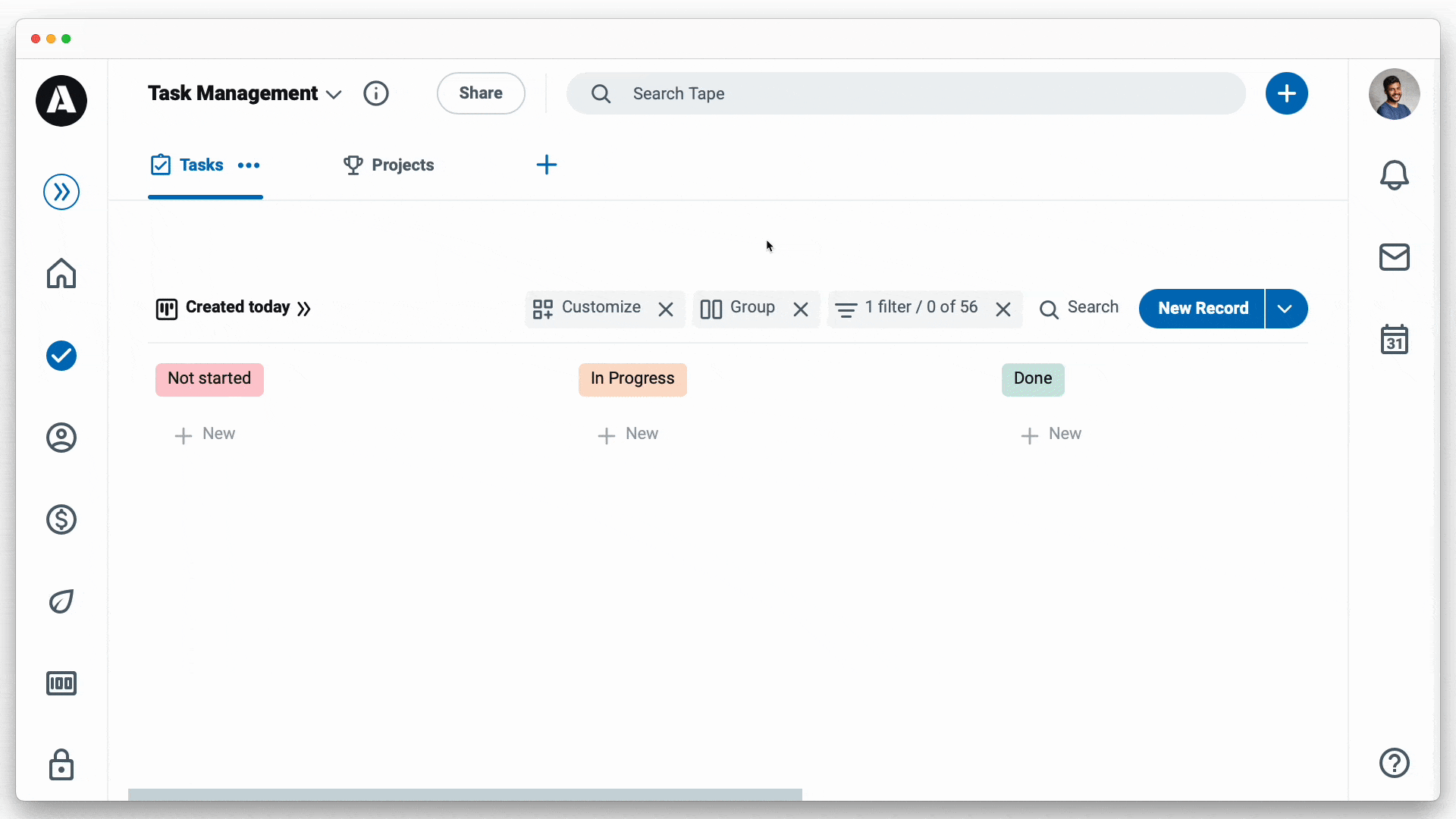 This valuable feature was inspired by Tape´s community:


[RELEASED] Default values for fields - especially for required fields?


[RELEASED] Use template when creating new related item
Thank you!

Countless times a day we use default values for our own work.
We have updated all the new functionality in the help center article.
· Use a template when creating a new related record
· Rename a record template
· Set as default
Check out more about Record templates | Tape Help Center